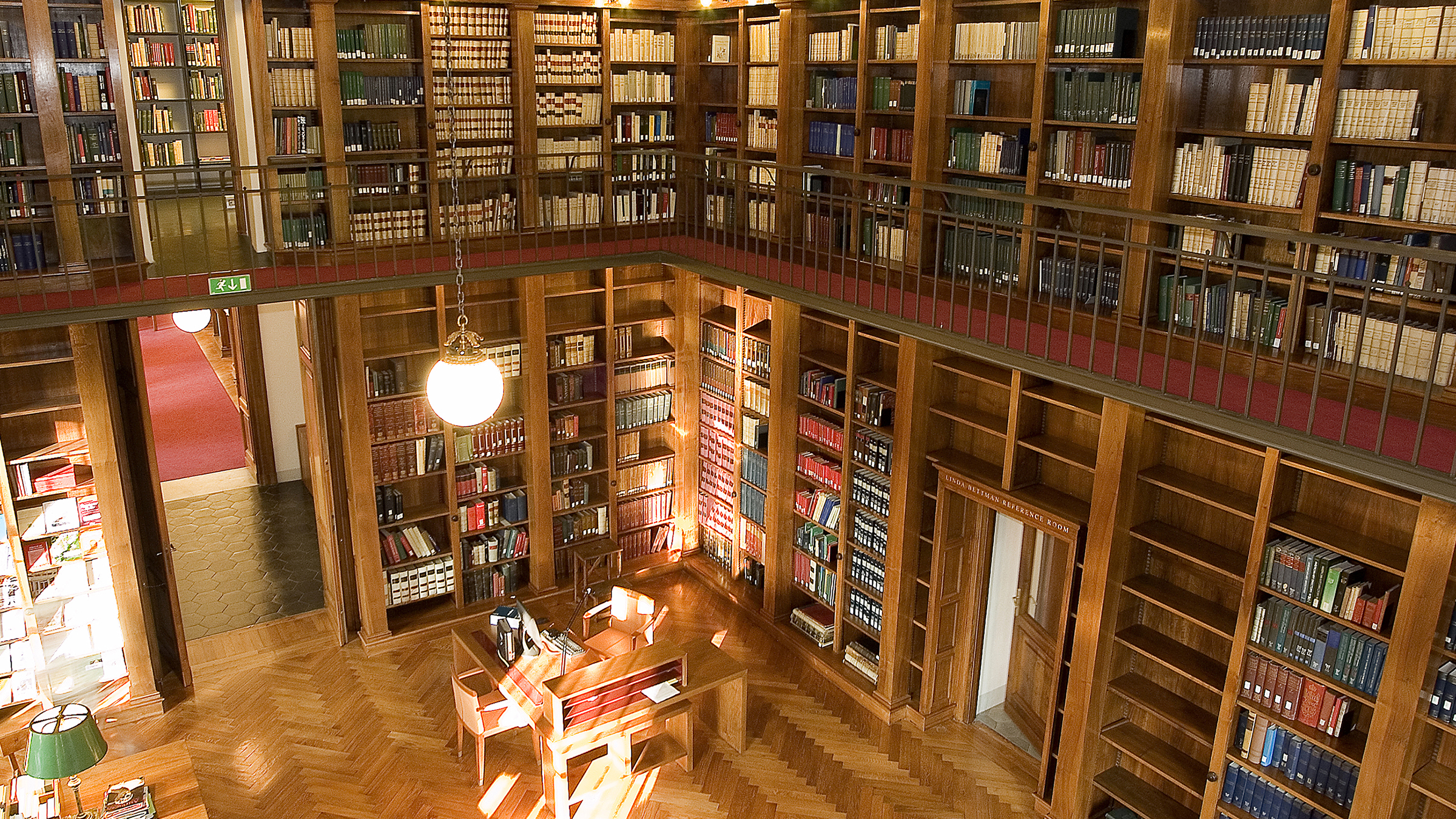 Weekly Guided Tours
Public and private tours of the American Academy in Rome have been suspended until further notice. For questions, please contact tours [at] aarome.org.
Visit the American Academy in Rome!
Join a tour for a closer look into the American Academy in Rome, a leading center for independent research in the arts and humanities for 125 years.
Weekly Guided Tours (Registration Required)
Guided tours are scheduled every week:
Tuesdays at 10:00am (Italian)
Fridays at 10:00am (English)
Visitors will be taken on a thirty-minute guided tour of the McKim, Mead & White Building, including the Salone, Billiards Room, Bar, Bass Garden, and Arthur and Janet C. Ross Library. Tours are offered free of charge; however, there is limited capacity, so please register in advance. Tours begin promptly at the time indicated, and all visitors are required to stay with their guide.
Please send your name, street address, telephone number, and email address, as well as your requested tour date (see below), to tours [at] aarome.org. You may bring up to three guests. Please include their full names in your email. The meeting place is Via Angelo Masina, 5 - 00153 Rome.
A valid photo ID is required for entry into the American Academy in Rome. Backpacks and luggage with dimensions larger than 40 x 35 x 15 cm (16 x 14 x 6 in.) are not permitted on the property. There are no locker facilities available.
Private Tours for Groups
Private customized tours of the American Academy in Rome and Villa Aurelia can be arranged for a contribution fee of $300 (with an additional cost of $15 per person for groups larger than twenty people). The Academy does not normally accept groups for meals; special accommodation may be made upon request. Please send an email to tours [at] aarome.org to schedule a private tour.
Getting Here
The street address is: American Academy in Rome, Via Angelo Masina 5, 00153 Rome, Italy. For information about reaching AAR by train, car, and bus, please visit the Directions page.