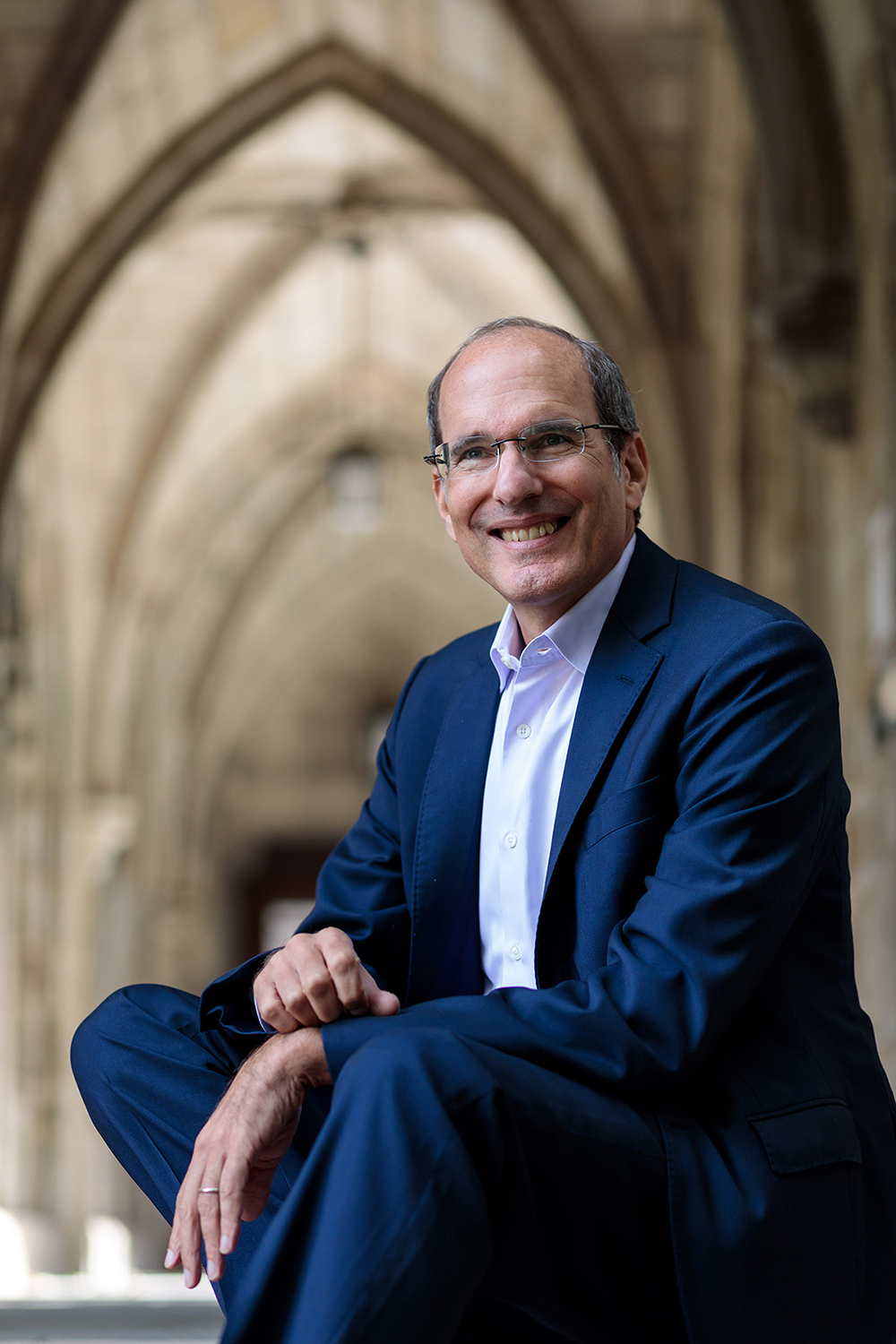 David Nirenberg
Lester K. Little Resident in Medieval Studies
Profession
Deborah R. and Edgar D. Jannotta Distinguished Service Professor of Medieval History and Social Thought, University of Chicago
Interim Dean, University of Chicago Divinity School
Biography
Interactions among Jewish, Christian, and Islamic cultures have long fascinated David Nirenberg, the Deborah R. and Edgar D. Jannotta Distinguished Service Professor of Medieval History and Social Thought at the University of Chicago, where he is also dean of the Divinity School.
Nirenberg's 1996 prize-winning book Communities of Violence: Persecution of Minorities in the Middle Ages, republished in 2015 with a new preface, examined the role of violence within Spain and France in shaping the possibilities for the coexistence of these three groups in medieval Spain and France. He explored similar topics in Anti-Judaism: The Western Tradition (2013), Neighboring Faiths: Christianity, Islam, and Judaism in the Middle Ages and Today (2014), and Aesthetic Theology and Its Enemies: Judaism in Christian Painting, Poetry, and Politics (2015). Taking a different perspective is the forthcoming Uncountable: A Philosophical History of Number and Humanity from Antiquity to the Present. Cowritten with Ricardo L. Nirenberg, this book provocatively accounts how numerical relations became the cornerstone of human claims for knowledge, truth, and certainty.
At the Academy Nirenberg worked on a history of race and religion in Judaism, Christianity, and Islam, writing a chapter exploring how "Roman practices of reproduction, in agriculture and for humans, affected the ways in which early Christians—including many who came to be thought of as heretical, such as the Gnostics—imagined the reproduction of godliness."
In February, Nirenberg participated in "On Ghettoes: Medieval, Modern, and Metaphorical," a Conversations/Conversazioni with AAR Director Avinoam Shalem where they discussed how the term ghetto—which described the late-medieval phenomenon of segregating Jews into distinct city neighborhoods—developed over time.