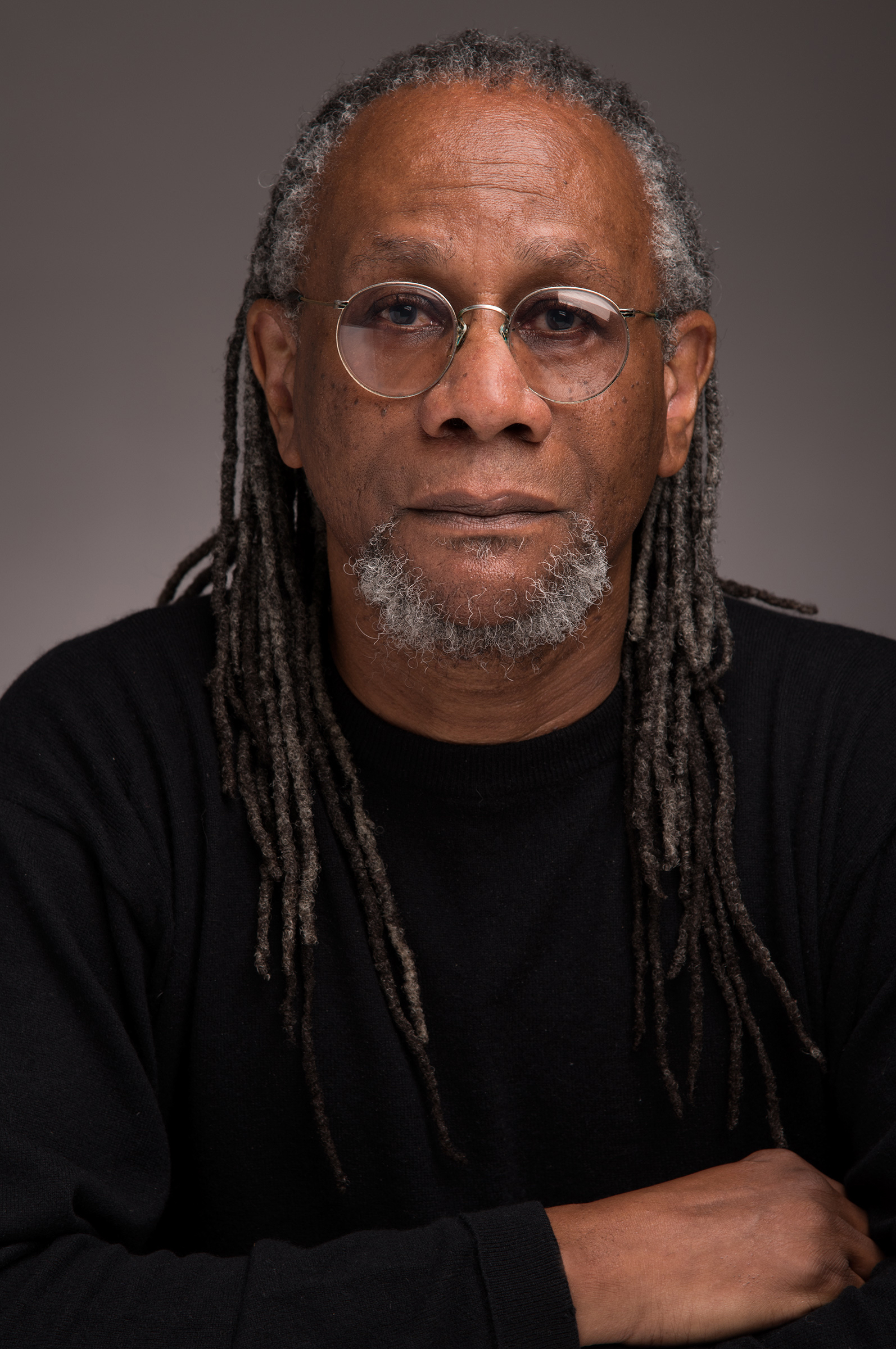 Nathaniel Mackey
William B. Hart Poet in Residence
September 19–October 17, 2016
Profession
Poet, Novelist, and Literary Critic
Reynolds Price Professor of Creative Writing, Duke University
Biography
A writer of poetry, fiction, and literary criticism, Nathaniel Mackey won the National Book Award for poetry for Splay Anthem (2006), the 2015 Yale Bollingen Prize for Poetry for Outer Pradesh (2014), and the Poetry Foundation's 2014 Ruth Lilly Poetry Prize for lifetime achievement. The Reynolds Price Professor of Creative Writing at Duke University, Mackey is also the longtime editor of Hambone, "a journal of innovative poetry and prose." Music—primarily jazz—reverberates through much of his writing, as does awareness of African and African American traditions.
In his poetry volumes, Mackey intertwines two long serial poems, "Song of Andoumboulou" and "Mu," in a project whose ambition and scope have prompted comparisons to Walt Whitman's Leaves of Grass and Ezra Pound's Cantos. The title of the most recent installment, Blue Fasa (2015), hints at its structure and themes, bringing the "Blue" of the jazz classic "Blue Bossa" (a hard bop instrumental inflected by Brazilian bossa nova) together with the suggestion of a West African griot epic as told by the Fasa, a clan from ancient Ghana. During his residency at the Academy, Mackey continued work on his serial poems and presented a reading of his work.
Scheduled for release in February 2017, Late Arcade extends another of Mackey's ongoing projects: the multivolume prose novel From a Broken Bottle Traces of Perfume Still Emanate. Told in the form of letters from a jazz musician known as "N.," From a Broken Bottle has earned accolades for its "exquisite rhythmic lyricism" (Bookforum).