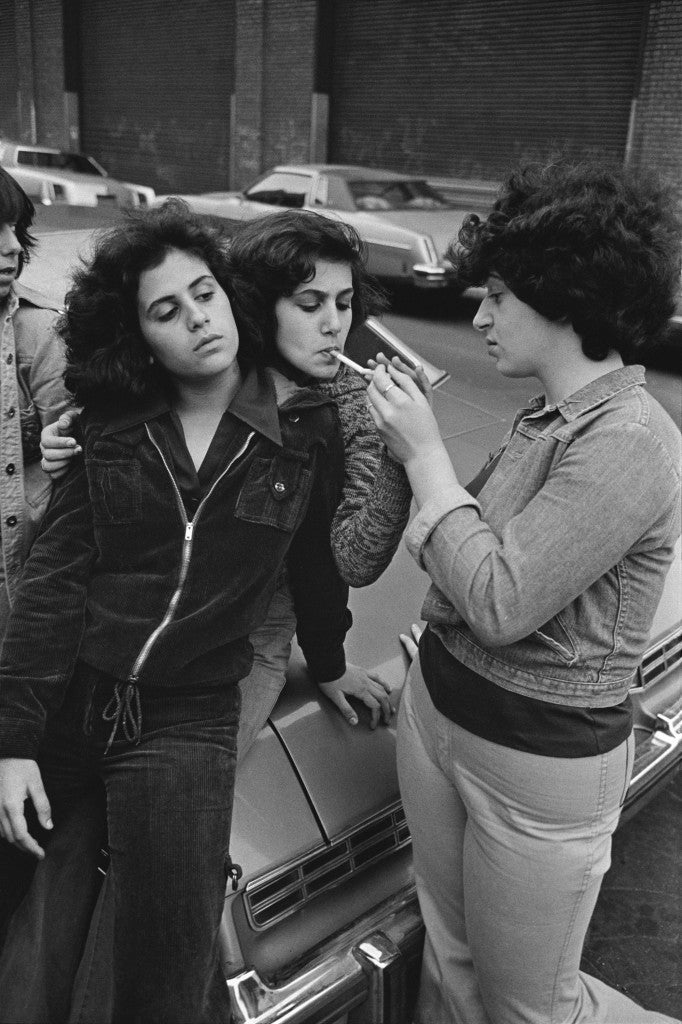 Susan Meiselas
Henry Wolf Graphic Designer in Residence
Biography
In 1975, biking through New York's Little Italy, the photographer Susan Meiselas came across a group of young girls who, inadvertently at first, and more intentionally later, became her subject matter, culminating in the photographic series Prince Street Girls. Meiselas's lecture at AAR, "Prince Street Girls Revisited," will reconsider this body of work, now that the girls have grown and the neighborhood has become a chic, wealthy enclave.
In addition to searching for "Prince Street Girl" Pebbles, who now lives in Italy, Meiselas plans to use her time in Rome to expand on her project akaKurdistan, a website for aggregating images and building a collective memory for the Kurdish people. The site grew out of her six-year project curating a hundred-year photographic history of Kurdistan.
Meiselas has a long history of working with marginalized people, and she first gained attention for her documentation of the insurrection in Nicaragua in 1978 and human rights issues in Latin America. These projects led to the publication of her 1981 monograph Nicaragua, her work as an editor and contributor to El Salvador: The Work of Thirty Photographers, and her codirection of the films Living at Risk: The Story of a Nicaraguan Family and Pictures from a Revolution.