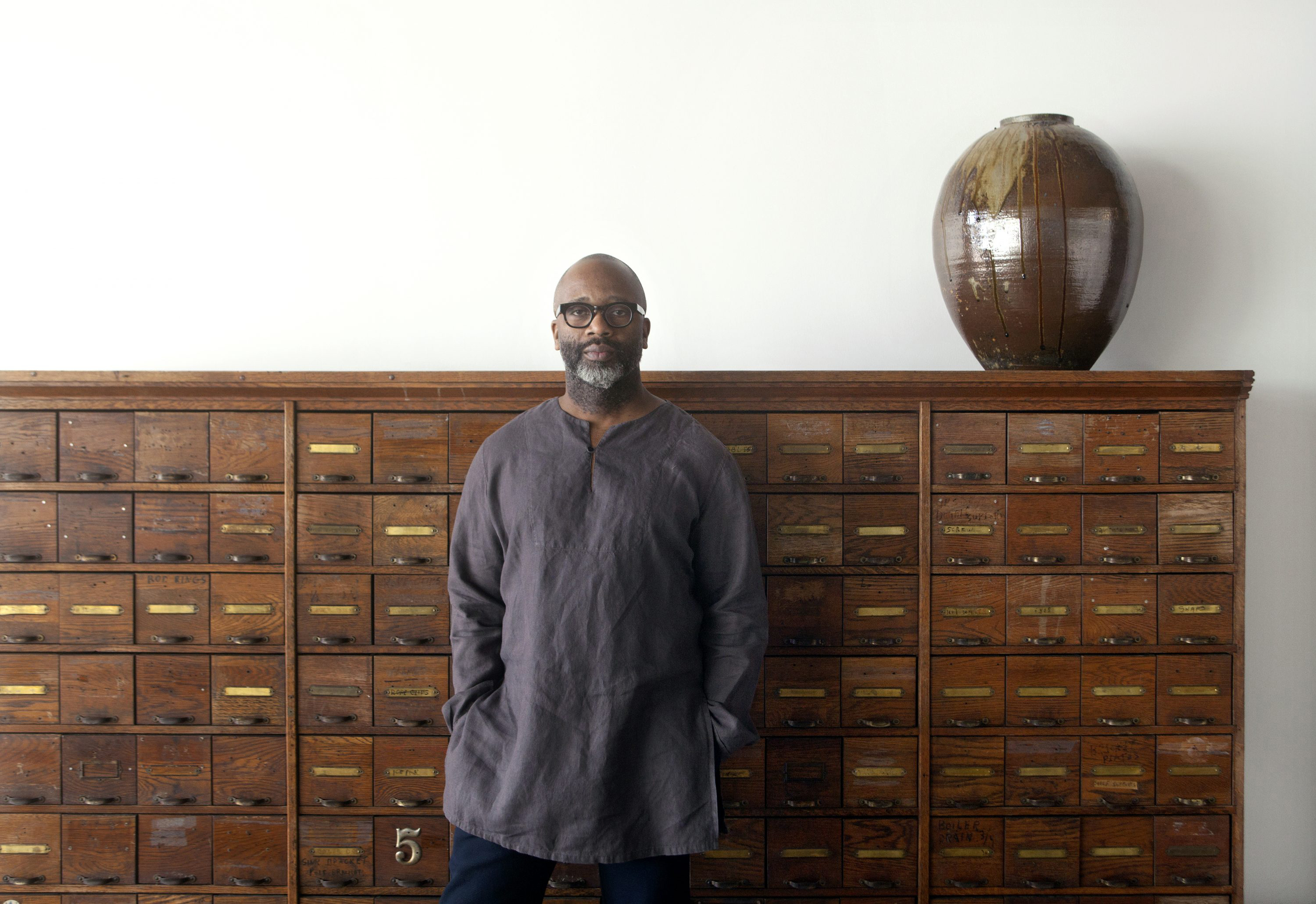 Theaster Gates
Mary Miss Resident in Visual Art
November 11, 2019–January 27, 2020
Profession
Artist
Professor, Department of Visual Arts, University of Chicago
Biography
Theaster Gates has developed an expanded artistic practice that includes space development, object making, performance and critical engagement with many publics. He transforms spaces, institutions, traditions, and perceptions.
Gates's training as an urban planner and sculptor, and subsequent time spent studying clay, has given him keen awareness of the poetics of production and systems of organizing. Playing with these poetic and systematic interests, Gates has assembled gospel choirs, formed temporary unions, and used systems of mass production as a way of underscoring the need that industry has for the body.
Gates is a professor at the University of Chicago in the Department of Visual Arts. He also serves as senior advisor for cultural innovation and advisor to the dean. Gates is director of artists initiatives at the Lunder Institute for American Art at Colby College Museum of Art and the 2018–19 artist-in-residence at the Getty Research Institute.