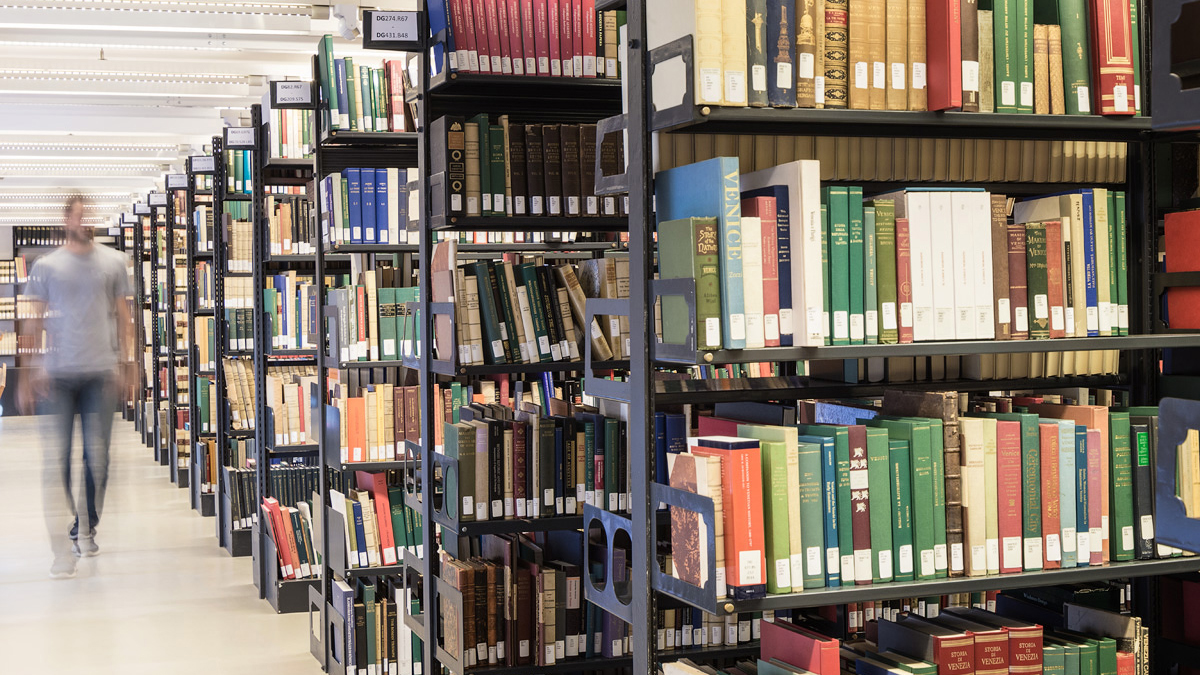 Overview
The Arthur and Janet C. Ross Library contains 172,000 volumes in the fields of classical studies and the history of (Italian) art and architecture (chiefly medieval and Renaissance) with strong collections in ancient Mediterranean art and archaeology, classical literature, ancient topography (including the history of the city of Rome), and related fields such as epigraphy, numismatics, and papyrology.
The library maintains a good working collection in the history of art and architecture, especially the Renaissance. Small but noteworthy collections include contemporary art and architecture, landscape architecture, Italian history and literature, American literature, historical travel books, and music. See the Collection Development section for a detailed description of our acquisitions policy.
The rare book collection of over 2,500 volumes consists of chiefly sixteenth- to eighteenth-century imprints in classics, classical archaeology, and Italian art and architecture, including sizable collections of Roman guidebooks and early art treatises.
The library acquires approximately 2,500 items per year. It subscribes to 600 periodicals. Gifts are welcome in the core areas of collecting, especially the publications of Academy Fellows and readers.