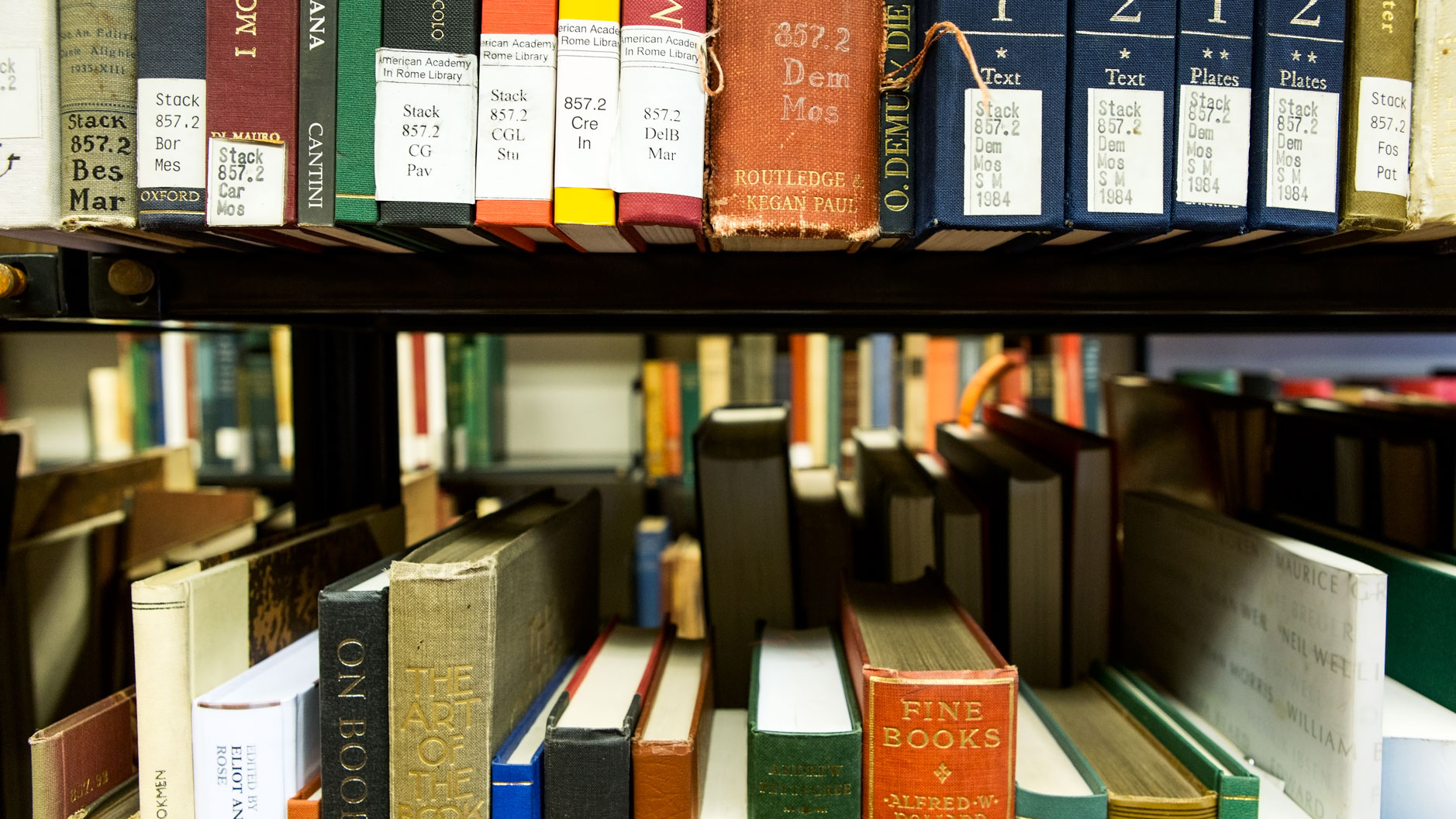 Notices
*** Summer Closing 2023:  The Library will reopen on September 1 for the AAR community and September 11 for external readers. *** 
Access to the Library by non-resident readers is by appointment only, Monday through Friday, from 9:00am to 6:00pm.
Access is granted only upon reservation. Reservations are personal and cannot be transferred to others. Reservations must be made at academyaccess.aarome.org. Prospective readers must fulfill the requirements and have completed the access procedures before making a reservation.
For further information and to visit the Library, please access the reservation form at academyaccess.aarome.org.
For questions and suggestions, please contact Sebastian Hierl, Drue Heinz Librarian, at s.hierl [at] aarome.org.
The Photographic Archive and the Norton–Van Buren Archaeological Study Collection accept inquiries and are open by appointment.
Academy facilities are closed during most Italian national holidays as well as the fourth Thursday of November (American Thanksgiving) and on July 4 (American Independence Day).
Security Procedures
The following applies to any visitor of the AAR Library:
To enter the AAR Library, you need a photo ID (readers' card; for new readers: ID)
No bag, backpack, or luggage larger than 40 x 35 x 15 cm (16 x 14 x 6 in.) is permitted on the property. There is no possibility to leave large items at the gate