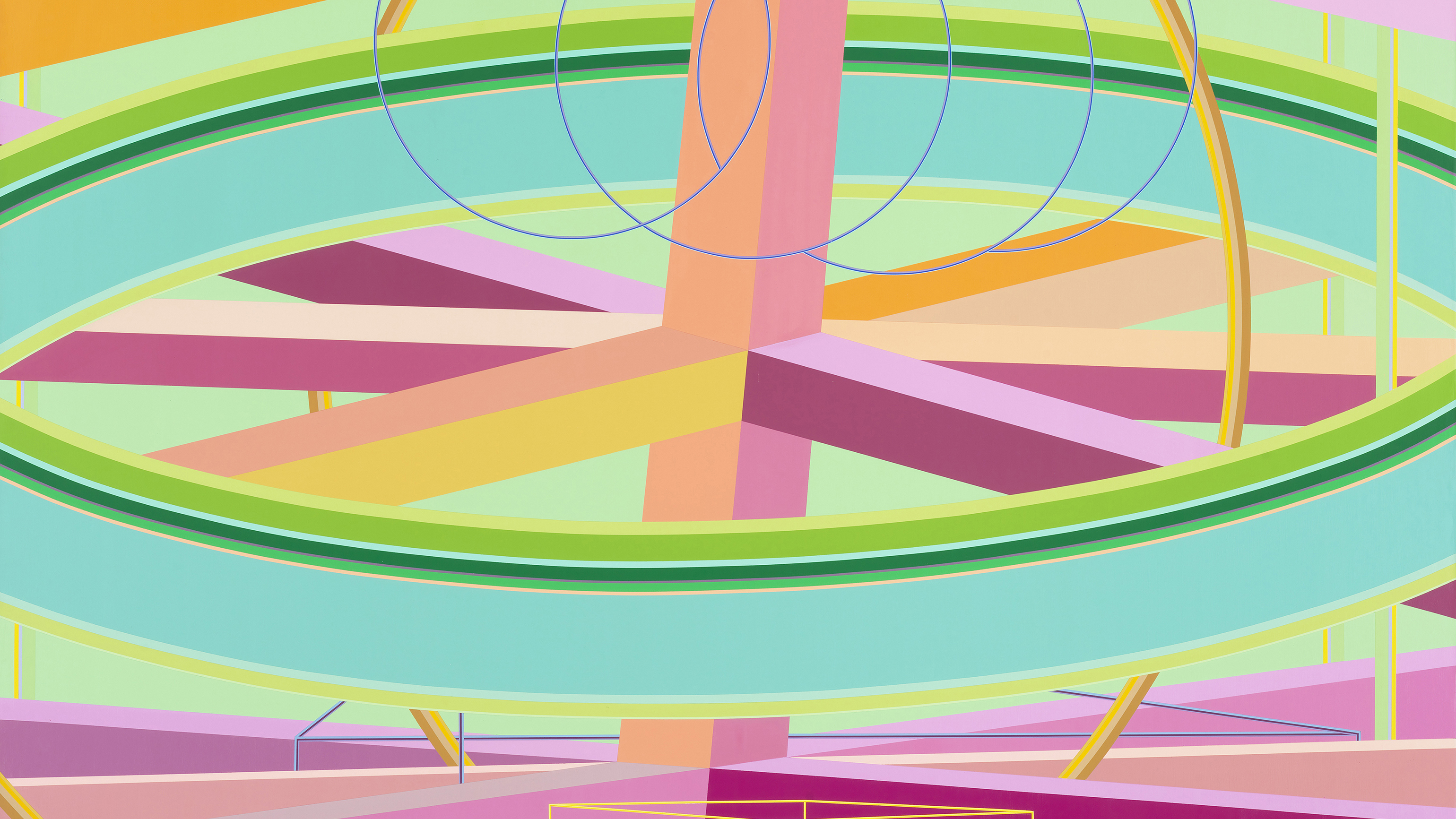 Encounters I (opening October 15, 2019): John Cage/Philip Guston; Eleanor Clark/Eugene Berman; Al Held/Stephen Kieran James Timberlake
Encounters II (opening May 29, 2020): Julie Mehretu/J. Meejin Yoon
In celebration of the Academy's 125th anniversary, the exhibition Encounters investigates the enduring impact of the city of Rome as a dynamic creative laboratory through a series of interdisciplinary exchanges. Spanning the immediate postwar period to the present day, the results of these collaborations were not always immediately apparent, but their impact continues to resonate throughout the arts and the humanities in the United States and around the world.
This exhibition, articulated in two parts, highlights specific examples of this central aspect of the Academy's mission, demonstrating the interplay between visual art, musical composition, literature, and architecture set against, interpreting, and engaging monuments and urban space in Rome and elsewhere in Italy.
The exhibition also traces how these encounters have contributed to the development of several distinct strains of abstraction. Emerging out of conceptions of city, space, society, and history, and employing differing perspectives and techniques, such as collage and the interpretation of architecture, these strains, expressed in a range of separate, but interconnected media, from drawings to public monuments, owe a great deal to the unique intellectual and creative atmosphere at the American Academy in Rome.
The exhibition is curated by Peter Benson Miller. It is part of a year-long series of programs and events conceived around the theme of "Encounters," which celebrates the 125th anniversary of the founding of the American Academy in Rome.

Funding for the exhibition has been provided in part by the Al Held Foundation and by Frank and Irene Salerno, remembering their dear friend Rodolfo Rinaldi.
Date & time
Saturday, October 19–Sunday, December 8, 2019
Location
AAR Gallery
McKim, Mead & White Building
Via Angelo Masina, 5