Marla Stone – The Enemy: The Politics and Propaganda of Italian Anti-Communism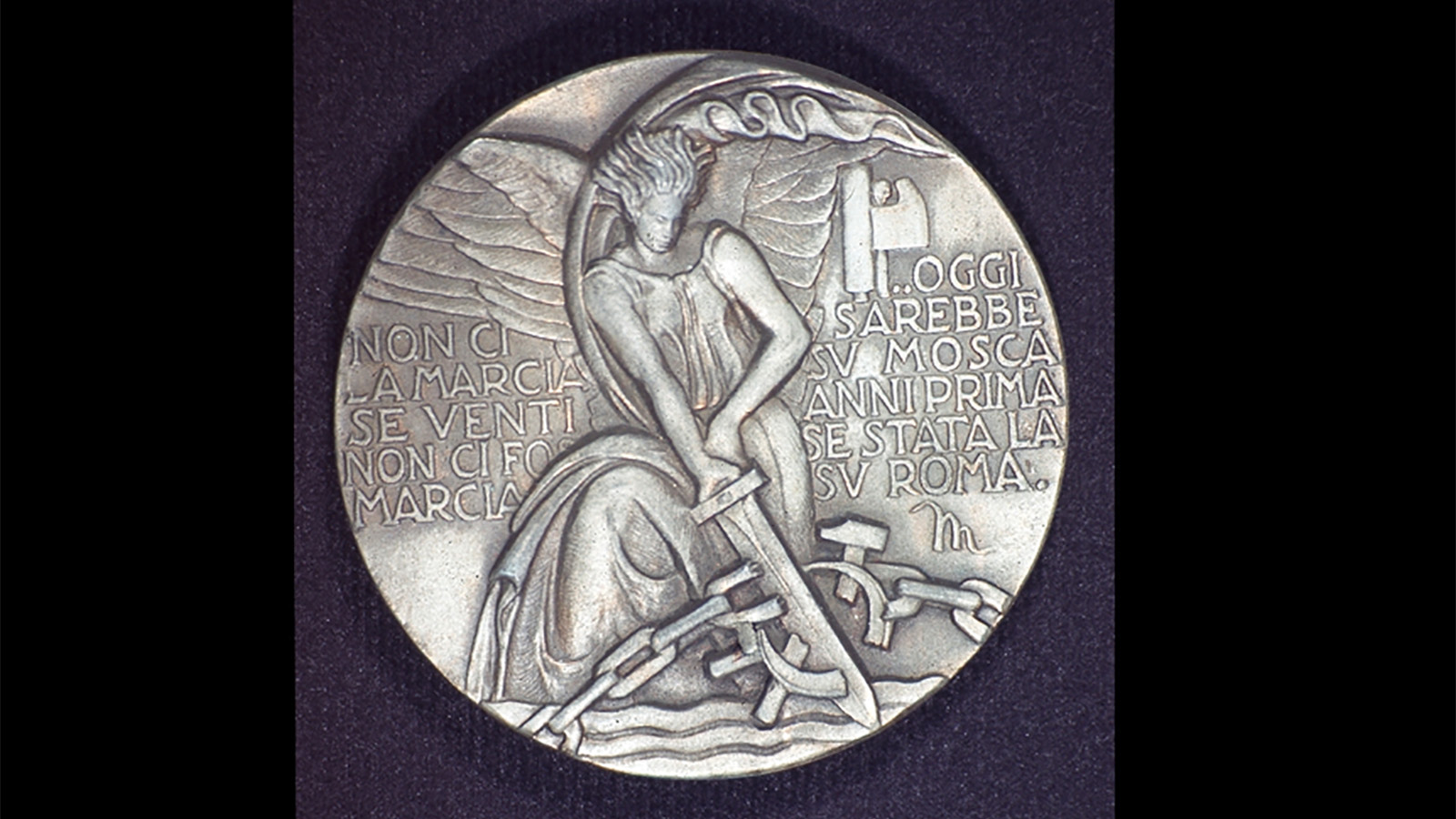 Marla Stone's lecture traces the discursive and representational construction of enmity and of the communist enemy in Italian Fascist politics. Between 1919 and 1945, the Fascist regime put a shapeshifting, existential political enemy at the core of its politics, using the specter of a civilization-destroying foe to consolidate the dictatorship and to mobilize and unify Italians.
Marla Stone (1996 Fellow) is the Andrew W. Mellon Humanities Professor at the American Academy in Rome. A historian of modern Italy with a focus on fascism, authoritarianism, and genocide, she works on the intersection of ideology, culture, and the state. Her books include The Patron State: Culture and Politics in Fascist Italy and The Fascist Revolution.
The lecture will be held in English.
This event, to be presented in person at the Academy as well as on Zoom, is free and open to the public.
Notice
Space in the Lecture Room is limited, and seats are available on a first-come, first-served basis. For access to the Academy, guests will be asked to show a valid photo ID and comply with COVID-19 safety protocols. Please contact events [at] aarome.org (events[at]aarome[dot]org) with any questions.
Backpacks and luggage with dimensions larger than 40 x 35 x 15 cm (16 x 14 x 6 in.) are not permitted on the property. There are no locker facilities available.
Date & time
Tuesday, September 27, 2022
6:30 PM
Location
AAR Lecture Room
McKim, Mead & White Building
Via Angelo Masina, 5