The fall season is officially here, and with it, dozens of excellent shows are opening in New York, London, and beyond. With so much to see, we draw your attention to museum and gallery exhibitions, from coast to coast and as far afield as Australia, that feature the work of Rome Prize Fellows, Affiliated Fellows, and Residents—in many cases directly inspired or initiated during their time at the Academy.
Catherine Opie (2021 Resident)
Catherine Opie: Walls, Windows, and Blood        
Thomas Dane Gallery, Via Francesco Crispi, 69, Naples, Italy        
September 19–November 18, 2023
Walls, Windows and Blood is a new body of work initiated during Catherine Opie's residency at the American Academy in Rome in summer 2021, during which she investigated "the idea of City." Opie's research zeroed in on the form, history, and architecture of Vatican City, which she was able to visit even amid the pandemic. "Fascinated by the idea of this city within a city, with its own rule of law, Opie sought to explore the politics of this place, taking an unflinching look at the architecture of power and how we might make sense of Catholicism, its structures, reach and impact in an age when the ideologies and legacies of Colonialism are being questioned," Thomas Dane Gallery writes. The pedestals in the show were designed by Katy Barkan (2021 Fellow). Learn more.
Elle Pérez (2023 Fellow)
guabancex        
47 Canal, 291 Grand Street, Second Floor, New York, NY        
September 9–October 7, 2023
guabancex is Elle Pérez's second solo exhibition of new photographs and collages at 47 Canal. Gallerist Davey Davis writes that their work's "capacity to notice a place's most mundane aspects—the vestibules, the sliding doors, the inadvertent petri dishes where grit and moisture coagulate—suggests a deep familiarity, one that can't be easily granted." Learn more.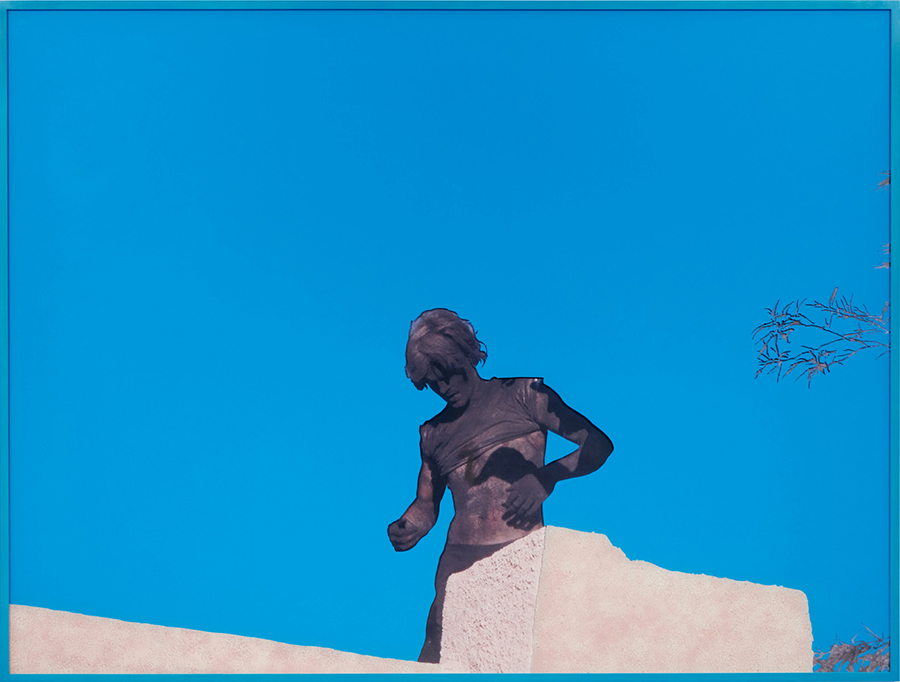 Alex Da Corte (2023 Fellow)
THE DÆMON        
Matthew Marks Gallery, 1062 North Orange Grove and 7818 Santa Monica Boulevard, Los Angeles, CA        
September 23–November 4, 2023
Alex Da Corte's exhibition THE DÆMON is the artist's first one-person exhibition in Los Angeles in seven years. According to Matthew Marks Gallery, Da Corte has transformed the space to evoke a 1960s modern interior. "At the installation's center, a carpeted conversation pit features upholstered sculptures of furniture, lighting, and design objects, which reference iconic mid-century design as well as futuristic furniture seen in Stanley Kubrick's 1971 adaptation of A Clockwork Orange," the gallery adds. Learn more.
Julie Mehretu (2019 Resident)
They departed for their own country another way (a 9x9x9 hauntology)        
White Cube Bermondsey, 144–152 Bermondsey Street, London, England        
September 15–November 5, 2023
Julie Mehretu's solo exhibition at White Cube Bermondsey debuts three new series of paintings, each of nine works. "Directing a focus towards enduring conflict, widespread displacement and the asymmetry of power, Mehretu takes as her subject images sourced from current affairs media, in particular the ongoing war in Ukraine and the events of the US Capitol insurrection of 6 January 2021," the gallery writes. Learn more.
Philip Guston (1949 Fellow, 1971 Resident)
Philip Guston Now        
Tate Modern, Bankside, London, England        
October 5, 2023–February 25, 2024
Following versions of the show in Boston, Houston, and Washington, DC, Philip Guston Now comes to the Tate Modern, representing the first major survey of Philip Guston's work in the United Kingdom in twenty years. Learn more.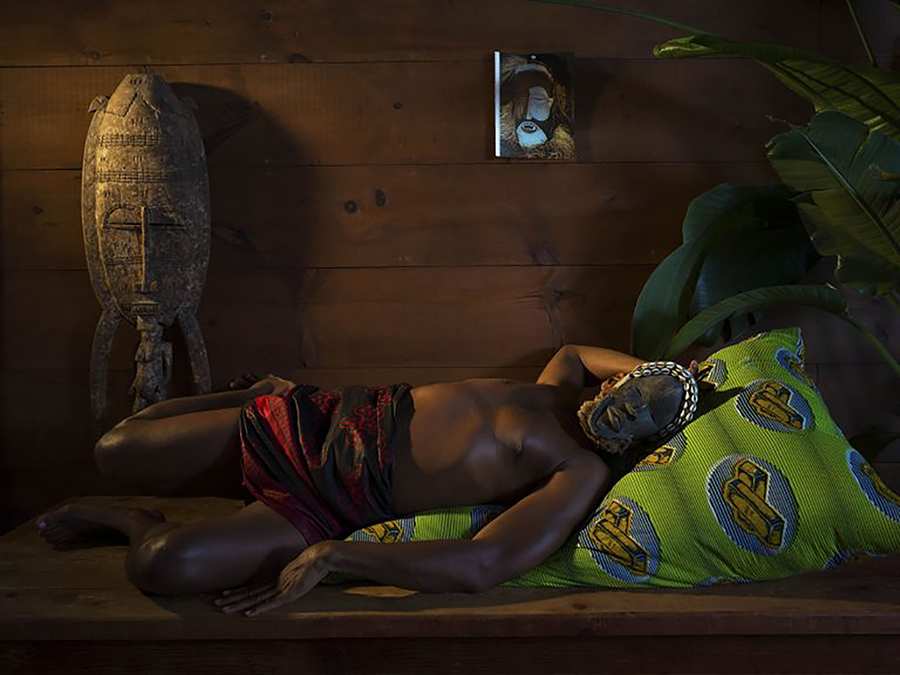 Lyle Ashton Harris (2001 Fellow)
Our first and last love        
Nasher Museum of Art, Duke University, 2001 Campus Drive, Durham, NC        
August 24, 2023–January 7, 2024
Lyle Ashton Harris was a 2001 Fellow and is former AAR Trustee. The new exhibition Our first and last love "explores Harris's critical examination of identity and self-portraiture while tracing central themes and formal approaches in his work of the last 35 years," according to the Nasher Museum. Learn more.
Alex Katz (1984 Resident)
Autumn  
GRAY Chicago, 2044 West Carroll Avenue, Chicago, IL  
September 8–October 28, 2023
Fresh off a career retrospective at the Guggenheim Museum, Alex Katz is exhibiting eleven new canvases at Richard Gray's Chicago gallery, all created in 2022 and 2023. The bright and monumental paintings "[depict] the vibrant foliage, sweeping fields, and windblown trees of the changing season," per the gallery. The exhibition catalogue features a new poem by the artist's son, Vincent Katz (2002 Fellow). Learn more.
Reko Rennie (2023 Mordant Family/Australia Council Affiliated Fellow)
REMIX        
STATION Gallery, 91 Campbell Street, Surry Hills, New South Wales, Australia        
October 7–28, 2023
Reko Rennie, an interdisciplinary artist who frequently uses contemporary media to explore his First Nations identity, will have a new solo exhibition entitled REMIX at Station Gallery in Surry Hills, outside Sydney. The gallery states that "Rennie's distinctive visual language negotiates a hybrid form of contested binaries—visible and invisible, public and private, urban and traditional—to provoke discussion of cultural and social visibility in a contemporary environment." Learn more.
William Kentridge (2011 and 2016 Resident)
Oh To Believe in Another World        
Marian Goodman Gallery, 24 West 57th Street, New York, NY        
September 12–October 21, 2023
Oh To Believe in Another World is an immersive five-channel projection, created in response to Russian composer Dmitri Shastakovich's Symphony No.10. In addition to serving as the North American premiere of the film, the exhibition—William Kentridge's nineteenth solo exhibition at Marian Goodman—will include a multidisciplinary body of work ranging from collaged lithographs to new bronze sculptures. Learn more.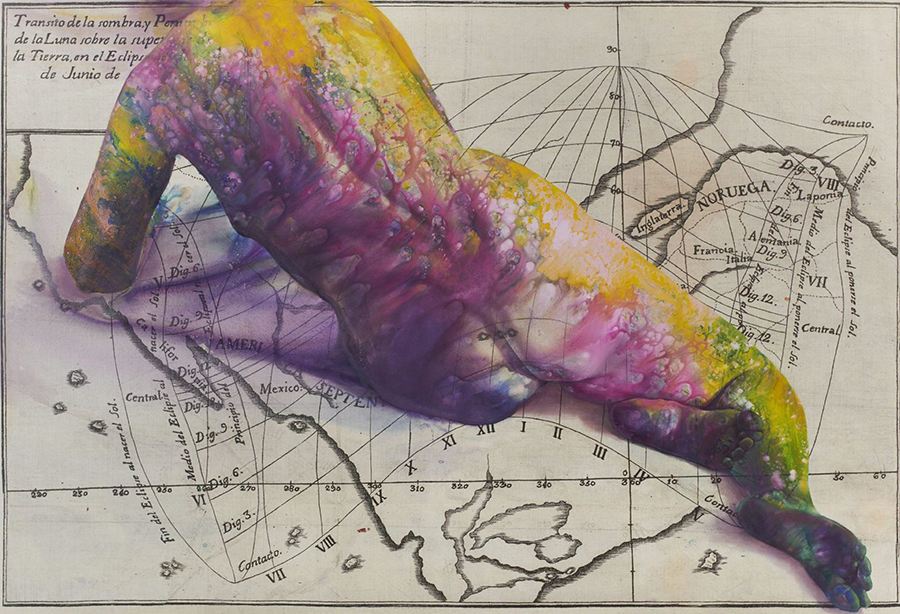 Firelei Báez (2022 Fellow)
Firelei Báez         
Louisiana Museum of Art, Gl Strandjev 13, Humlebaeck, Denmark        
October 5, 2023–February 18, 2024
The Louisiana Museum of Art in Humlebaeck (about twenty-five miles north of Copenhagen) is presenting Firelei Báez's first solo exhibition in Europe, focusing primarily on works Báez has created over the past five years, including many new works. "A key figure in painting today, Firelei Báez succeeds in drawing her viewers into enveloping, fictional worlds with poetic precision," the museum states. "Taking point of departure in how inherited stories shape and maintain culture and identity, Báez challenges powerful concepts like truth and history." Learn more.
Sanford Biggers (2018 Fellow)
Back to the Stars             
Monique Meloche Gallery, 450 N. Paulina Street, Chicago, IL        
September 14–October 28, 2023
Meet Me on the Equinox        
Marianne Boesky Gallery, 507 West 24th Street, New York, NY        
September 7–October 14, 2023
Sanford Biggers told W Magazine that his year-long fellowship at the American Academy in Rome inspired Back to the Stars, one of two new presentations of new work by Biggers that opened this September. "My apartment there was above a library, and I got to thinking about living on top of history, living with the ruins of history, the relics of history, the fragmentations of history," Biggers said. The other show, Meet Me on the Equinox, is "a foray into the origin myth and the malleability of historical narrative," per Marianne Boesky Gallery. Learn more about Back to the Stars and Meet Me on the Equinox.
Michael Rakowitz (2023 Resident)
The Monument, the Monster, and the Maquette        
Jane Lombard Gallery, 58 White Street, New York, NY        
September 8–October 21, 2023
Michael Rakowitz's solo exhibition at Jane Lombard Gallery continues the artist's exploration of monuments. "Rakowitz turns to the monument as a way to offer a renewed, transparent conceptual framework within which the dynamics underlying conventional history can be exposed as matters of power and rhetoric rather than of mindless observance," the gallery notes, further observing that some of his works are a kind of contemporary interpretation of spolia. Learn more.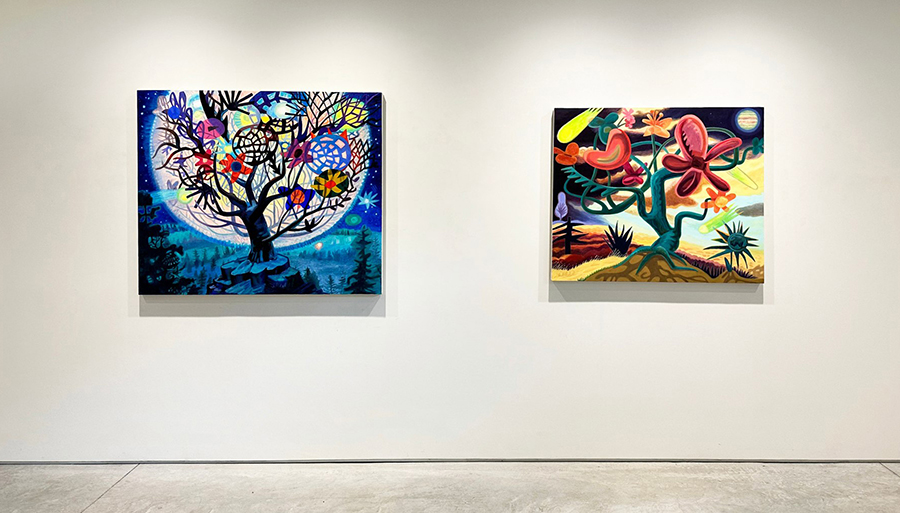 JoAnne Carson (1984 Fellow)
Under the Stars        
Washburn Gallery, 177 Tenth Avenue, New York, NY        
September 8–October 14, 2023
The New York artist JoAnne Carson opened a solo exhibition at Washburn Gallery, which follows a 2022 show that was praised by critic Roberta Smith as featuring her "best paintings yet." In his catalogue essay, David Brody wrote that Carson's love for "disrupting" has become more nuanced: "A newly legible grammar of light and space puts Carson's deftly synthetic, retro-Pixar color at center stage." Learn more.
Richard Rezac (2007 Fellow)
HARLEQUIN         
Galerie Isabella Bortolozzi, Schöneberger Ufer 61, Berlin, Germany        
September 9–October 14, 2023
Richard Rezac, who is best known for his abstract sculpture, has a solo exhibition at the Galerie Isabella Bortolozzi in Berlin this fall. Rezac's website states that his sculpture "is reliant on a deliberative process with each work, which allows for an on-going re-definition, however subtle." Learn more.
Jenny Holzer (2004 Resident)
READY FOR YOU WHEN YOU ARE        
Hauser & Wirth, 8980 Santa Monica Boulevard, West Hollywood, CA        
September 1–October 21, 2023
Following a residency at the American Academy in Rome, Jenny Holzer memorably projected her signature political texts on the side of the Colosseum. The fall, the artist presents new and recent paintings and robotic LEDs at Hauser & Wirth West Hollywood, her first major exhibition in Los Angeles since 2012, according to the gallery. The show incorporates artificial intelligence (AI) in her text-based practice for the first time. Learn more.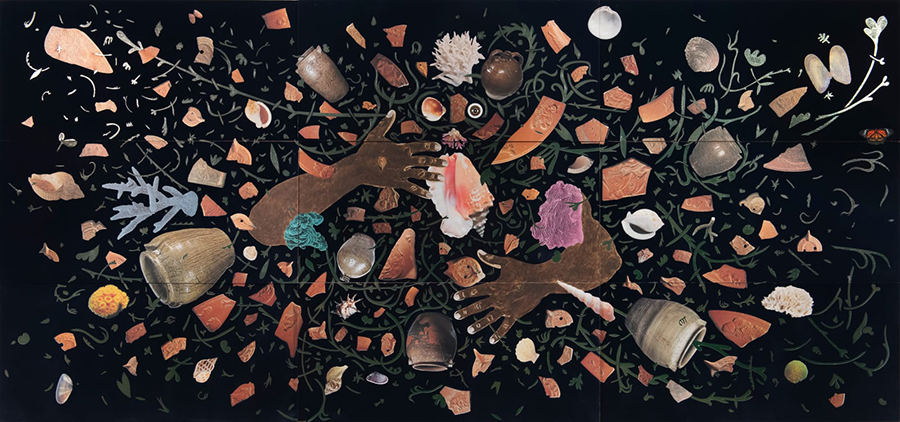 William Villalongo (2022 Fellow)
Black Menagerie        
Susan Inglett Gallery, 522 West 24th Street, New York, NY        
September 7–October 14, 2023
William Villalongo's new solo exhibition at Susan Inglett Gallery is a product of his time as a Rome Prize Fellow at the American Academy, where "the artist found inspiration in the parallels, histories, and objects unearthed in his research," per the gallery. Expanding on his work toward a comprehensive representation of Black identity, Villalongo "composes kaleidoscopic collages that simultaneously disassemble and reconstruct perception of the Black past." Learn more.
The American Academy in Rome welcomes news from Fellows, Residents, Italian Fellows, and Affiliated Fellows about new work. Please email comms [at] aarome.org (comms[at]aarome[dot]org) to share any updates.