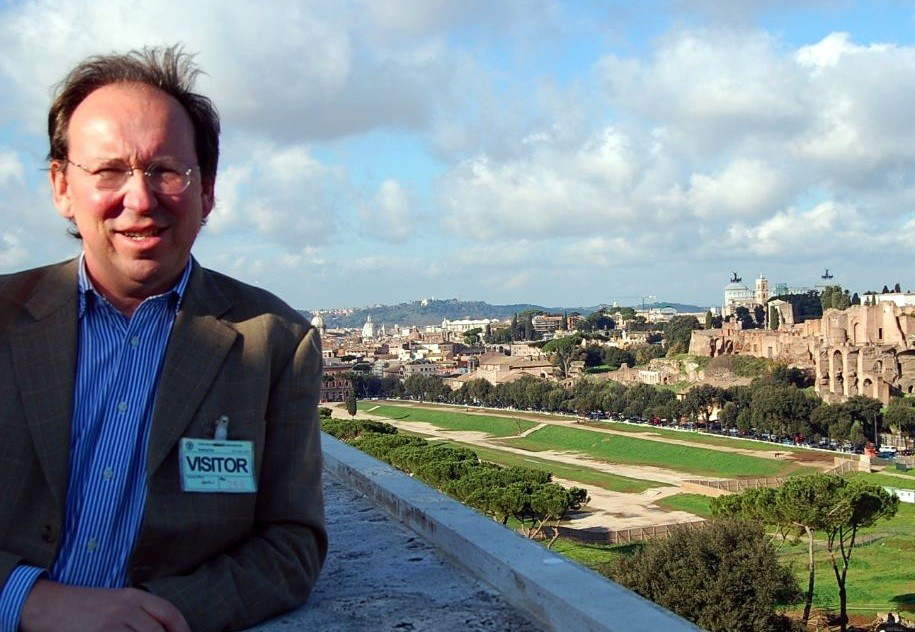 T. Corey Brennan
Lucy Shoe Meritt Resident in Classical Studies and Archaeology
October 14–November 25, 2019
Profession
Professor of Classics, Rutgers University
Biography
T. Corey Brennan (1988 Fellow) is professor of classics in the School of Arts and Sciences at Rutgers University, where he has taught since 2000. His most recent book is Sabina Augusta: An Imperial Journey (2018), which explores the public image of the wife of the Roman emperor Hadrian (reigned 117–138 CE). Brennan's work centers on ancient Roman political and social history and the urban history of Rome into the modern period.
During his Residency, Brennan is writing a book that focuses on a very particular aspect of "fascism"—its etymology. It was an evocative historical symbol—the Roman fasces, a portable kit for inflicting corporal and capital punishment—that inspired the choice in Italian of the word fascio, or "bundle," to describe a political movement. His book aims to offer the first global history of the nature, development, and competing meanings of that symbol from antiquity to the twenty-first century.
Brennan's association with AAR started in 1987, when he received the Rome Prize. Other roles have included: president of the Academy's Society of Fellows; ex officio Trustee (2008–9); Andrew W. Mellon Professor-in-Charge of the Humanities (2009–12); and chair of the Advisory Council on Classical Studies to the Academy (2019–22).