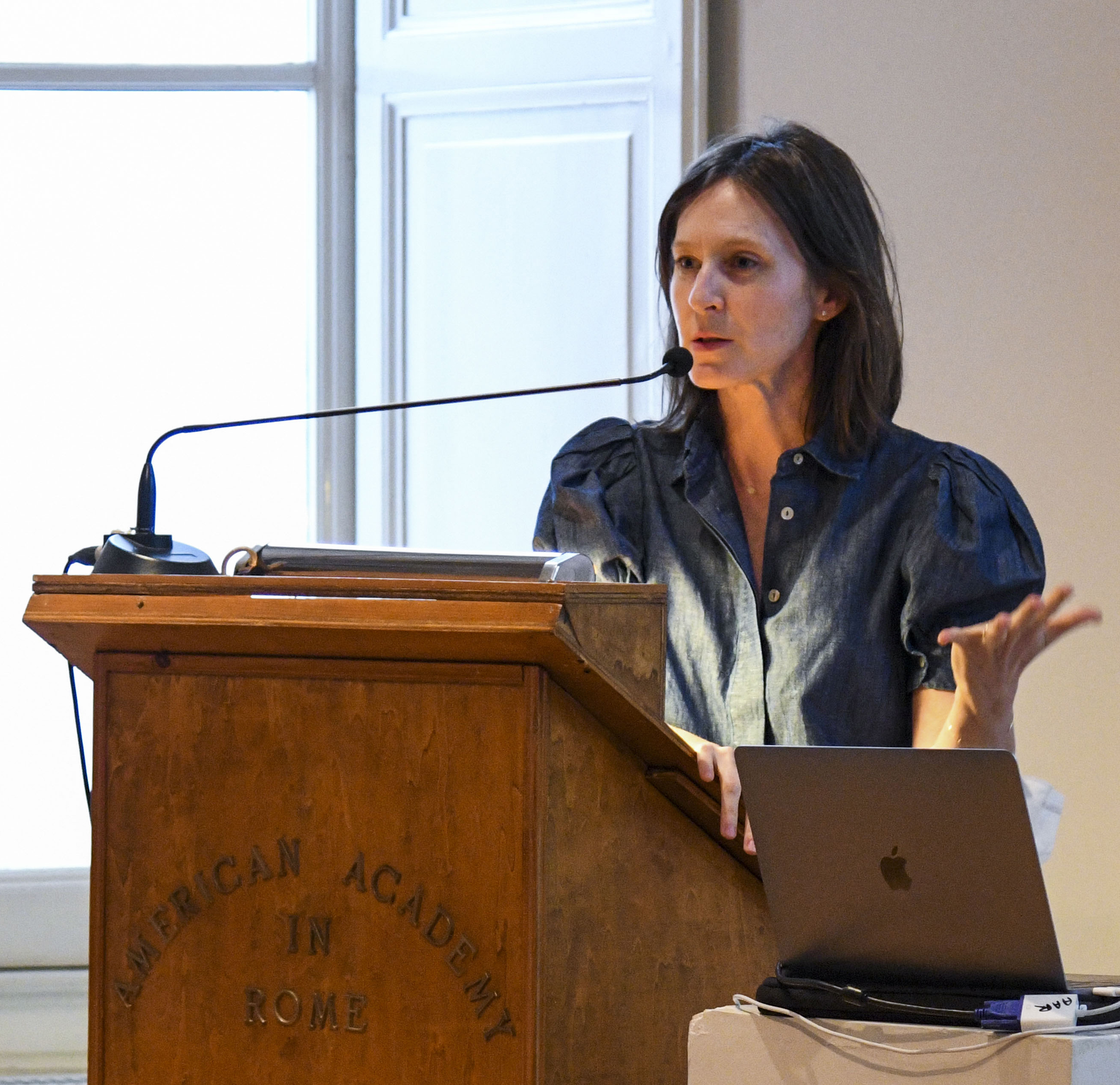 Lindsay Harris
Interim Andrew Heiskell Arts Director
Profession
Interim Andrew Heiskell Arts Director, American Academy in Rome (2021–23)
Andrew W. Mellon Professor of the Humanities, American Academy in Rome (2014–18)
Biography
Lindsay Harris is the interim Andrew Heiskell Arts Director. She is a historian of photography and a 2014 Rome Prize Fellow in modern Italian studies, when she worked on her forthcoming book, An Eye for Progress: Photography and Primitivism in Italy, and organized an exhibition on contemporary photographers' fascination with Roman sculpture. Harris served as the Academy's Andrew W. Mellon Professor of the Humanities from 2014 to 2018 and organized the acclaimed exhibition Matera Imagined/Matera Immaginata: Photography and a Southern Italian Town. Last year, Harris joined the Bibliotheca Hertziana as interim managing editor of the Humanities Connect Journal, an open-access, peer-reviewed journal that leverages digital technology to advance new scholarship in the humanities. Before returning to the Academy in fall 2021, she was a lecturer in the history of photography at the LUISS Business School Master of Art program in Rome.
Harris's research investigates how art, particularly photography, shapes people's perceptions of landscape and, as a consequence, determines its transformation over time. Her writing has been published by the Journal of Modern Italian Studies, the Journal of Studies in Photography, and Nineteenth-Century Art Worldwide, and her scholarship has earned the Joan and Stanford Alexander Award from the Museum of Fine Arts, Houston, an Andrew W. Mellon Foundation Grant in the Digital Humanities, and the Milton Rogovin Research Fellowship at the Center for Creative Photography in Arizona. Additionally, Harris has developed digital publications that use digital mapping tools to analyze photographic collections from new perspectives.
Before moving to Rome, Harris was a research associate in the Department of Photographs at the National Gallery of Art, where she helped organize exhibitions of photographs from the mid-nineteenth through the twenty-first centuries. She also held a postdoctoral teaching fellowship at Amherst College (2011), where she taught courses in contemporary art and organized a roundtable on photography and social justice. She received her BA in 2000 from Bowdoin College and her MA (2004) and PhD (2010) from New York University's Institute of Fine Arts.