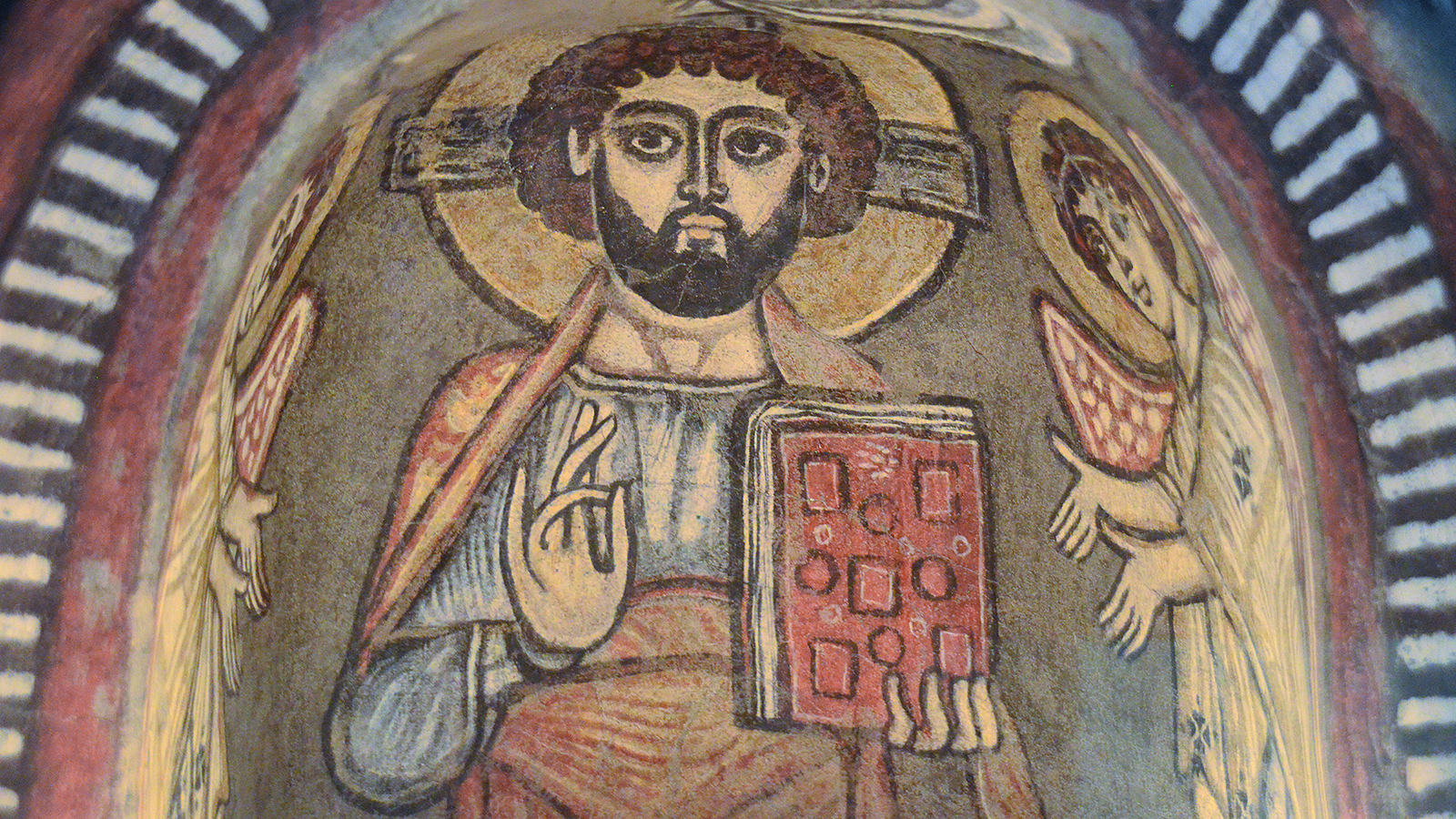 Overview
The American Academy in Rome invites applications for Getty Global Affiliated Fellowships awarded to art and architecture historians and archeologists who are citizens or residents of Turkey, Egypt, North Africa (Morocco, Algeria, Tunisia, and Libya), or the Eastern Mediterranean (Syria, Lebanon, and Jordan) whose research project is devoted to the study of the broader Mediterranean, incorporating the above regions and countries. Preference will be given to projects that can be carried out in Rome or that would benefit from time in Rome. The fellowship program seeks to attract a diverse pool of qualified candidates, including those from regions where art history or archaeology is an emerging discipline, as well as candidates who have historically been underrepresented or marginalized.
Getty Global Affiliated Fellows are in residence at the American Academy in Rome. All fellowships include a single room, board, and a stipend. Two fellowships will be awarded. Fellows will live and work at the Academy from February to July 2023 and will be invited to return for a second six-month stay from February to July 2024, if possible. We welcome applications from candidates whose work would benefit from their interaction with a multidisciplinary community.
The fellowship is intended for early and midcareer scholars. Both predoctoral and postdoctoral scholars are welcome to apply. All applicants must possess an excellent command of written and spoken English, which will be confirmed during the interview stage of the selection process.
AAR will provide time and space to live and work as part of a multidisciplinary residential community in Rome. AAR aims to broaden our understanding of art history and archaeology in the Mediterranean basin as it relates to Turkey, Egypt, North Africa, and the Eastern Mediterranean. In particular, this fellowship seeks candidates who are examining previously overlooked artists, movements, communities/peoples, or periods, and whose projects would benefit from the archives, collections, artworks, or artifacts located in Rome or Italy.
Projects may engage various chronological periods in counterpoint with those represented in the humanities at the Academy (ancient studies, medieval studies, Renaissance and early modern studies, and modern Italian studies). Projects might also highlight absences and gaps in our understanding of the Mediterranean. The Academy hopes this will generate new perspectives within its cross-disciplinary environment of scholars and artists at the Academy. The networks that form each year at the Academy last long after the residency period.
Program Structure
The Academy will establish Getty Global Affiliated Fellows for art historians, archaeologists, and scholars of visual culture from Turkey, Egypt, North Africa, and the Eastern Mediterranean over the course of two academic years. Two Affiliated Fellows will reside at the Academy for a period of six months in the first year, with the possibility of a return to the Academy during the following academic year for another six months. If for any reason one or both are unable to return for a second year, the Academy will solicit applications for a new Affiliated Fellow or Fellows to reside at the Academy in the second year.
As part of this initiative, the Academy will host a research seminar organized by the Getty Global Affiliated Fellows in each of the two years. The Fellows will invite five other art and architecture historians or archeologists (of any rank, including graduate students and predoctoral candidates) to spend one week at the Academy to discuss questions and issues germane to their studies. These invited scholars may be from Turkey, Egypt, North Africa, the Eastern Mediterranean, or elsewhere in the world. These seminars will be invitation only, with the goal of fostering networks that the attendees can build upon through future collaborations.
Finally, the program will entail the presentation of a joint public program by the Affiliated Fellows at the end of their time at the Academy in the format of their choosing (e.g., a lecture or panel discussion) in consultation with AAR's programming staff.
About the Academy
Each year, the American Academy in Rome assembles scholars from diverse regions at various points in their professional careers. These scholars inform each other's ideas and methodologies through living and working with artists, composers, architects, and designers against a common backdrop: the layered city of Rome. This confluence of people and place has the potential to be transformative for art historians who frequently engage in collaborative work with both scholars and artists. The work of Rome Prize Fellows and Affiliated Fellows occurs in studies and studios that are part of a ten-building campus set within quiet gardens and open spaces. Meals are taken collectively, which affords daily conversations that are often critical to the work. Fellows are joined by an international set of invited Residents who stay at the Academy for periods of two to three months. AAR also maintains a group of forty bilingual advisors who can assist with finding academic resources and establishing connections with colleagues in Rome and beyond.
All fellows have twenty-four-hour access to the AAR Library, which provides access to a wide range of digital resources through partners like URBIS, which link the AAR Library with other academies in Rome as well as the New York Public Library. The AAR Library contains 172,000 volumes in classical studies and the history of art and architecture, with strong collections in ancient Mediterranean art and archaeology, classical literature, ancient topography, and related fields. The rare book collection includes 3,300 volumes consisting chiefly of sixteenth- to eighteenth-century imprints in classics, classical archaeology, and Italian art and architecture, including sizable collections of Roman guidebooks and early art treatises. Additionally, the Library holds a photographic archive, special collections of maps and music scores, and the Digital Humanities Center, which is a searchable online database that catalogs all of these holdings. AAR's Photographic Archive consists of valuable, specialized collections of photographs on archaeology, architecture, art, and landscape architecture and gardens.