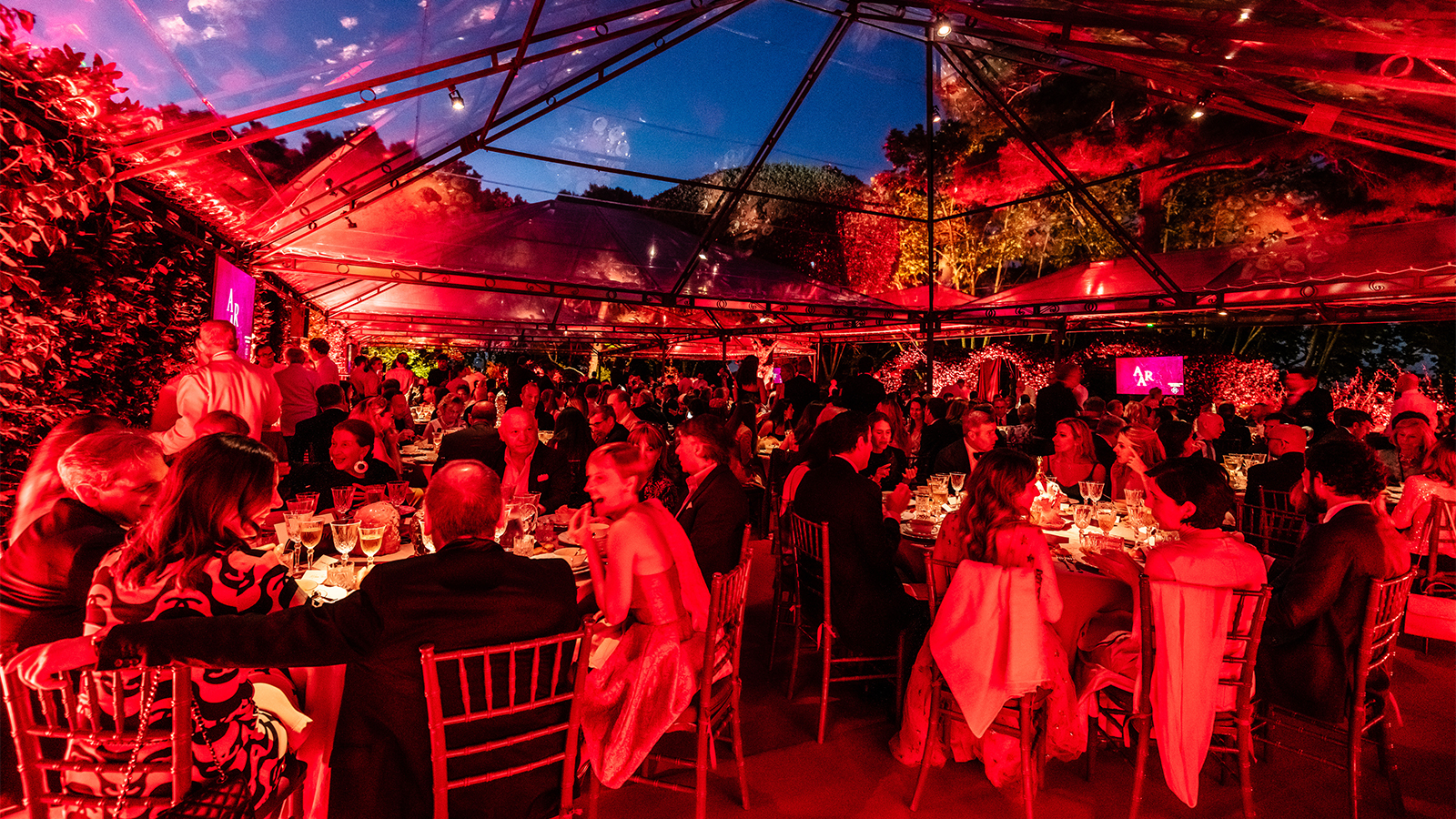 The American Academy in Rome will hold the next McKim Medal Gala at Villa Aurelia on Wednesday, June 5, 2024. 
Overview
One of the highest-profile cultural events of the social calendar in Rome, the annual McKim Medal Gala honors individuals whose work internationally, most particularly in Italy and in the United States, has contributed significantly to the arts and humanities, and whose life exemplifies creative and intellectual exchange across the arts, scholarship, language, and culture.
Proceeds from the evening support Academy programs and American, Italian, and international artists and scholars, providing them with important opportunities to pursue their individual studies, to participate in and contribute to international discourse in their fields and disciplines, and to gain experience that will be invaluable throughout their careers.
For more information, please contact Inga Clausing at mckimgala [at] aarome.org or +39 06 58 46 474.
2023 Gala
The American Academy in Rome honored chef and entrepreneur Massimo Bottura at the 2023 McKim Medal Gala at Villa Aurelia in Rome on June 7. The annual benefit, one of the most awaited events of the spring season, recognizes the achievements of exceptional individuals in the arts, culture, and humanities. The evening raised over $750,000 to support the American Academy and its fellowships, including the Italian Fellows program, which offers artists and scholars of Italian nationality a unique opportunity to live and work within AAR's vibrant cultural community.
In a year that saw "Italian cuisine between sustainability and biocultural diversity" nominated as a UNESCO intangible heritage, the Academy awarded the prestigious prize to Massimo Bottura, the most celebrated Italian chef in the world, owner of the Osteria Francescana, a three-star Michelin restaurant in the historic center of Modena, twice awarded as the best restaurant in the world by The World's 50 Best Restaurants. The ceremony took place in Rome in the splendid Villa Aurelia, on the Janiculum Hill.
Gala Committee
Gala Chair
Margherita Marenghi Vaselli
Honorary Gala Chairs
Ginevra Elkann
Maria Teresa Venturini Fendi
Founding Gala Chair
Verdella Caracciolo De Benedictis
Dinner Committee
Alessia Antinori
Mercedes T. Bass
Beatrice Bulgari
Laura Cibrario Franzan
Inga Clausing
Noemia d'Amico
Delfina Delettrez Fendi
Elena Di Giovanni
Andrea Donzelli
Cole Frates and Alexandra De La Mora
Paola Gaetani d'Aragona
Francesco Gianni
Valeria Giuliani
Eugenio Grippo
Pepi Marchetti Franchi
Alessia Margiotta Broglio
Emanuele Mascioni
Antonio Monfreda
Martine Orsini
Diamara Parodi Delfino
Mirella Petteni Haggiag
Diana Picasso
Ines Torlonia Theodoli Clarke
Virginia Valsecchi
Osanna Visconti di Modrone
Mafalda von Hessen
Elisabeth von Thurn und Taxis
Corporate Supporters
Assicurazioni Generali
Bloomberg
BSF Boies Schiller Flexner
Bulgari SpA
Carla Fendi Foundation
Chiomenti
Curtis, Mallet-Prevost, Colt & Mosle LLP
Dior
Fendi
Fincantieri
Gagosian
Gianni & Origoni
Giorgio Armani
Jefferies
Moncler
Rocco Forte Hotels
Spring Studios Srl
Tikehau Capital
Past Galas
Learn more about past Academy benefits, including the McKim Medal Gala, the New York Gala, and the Cabarets.