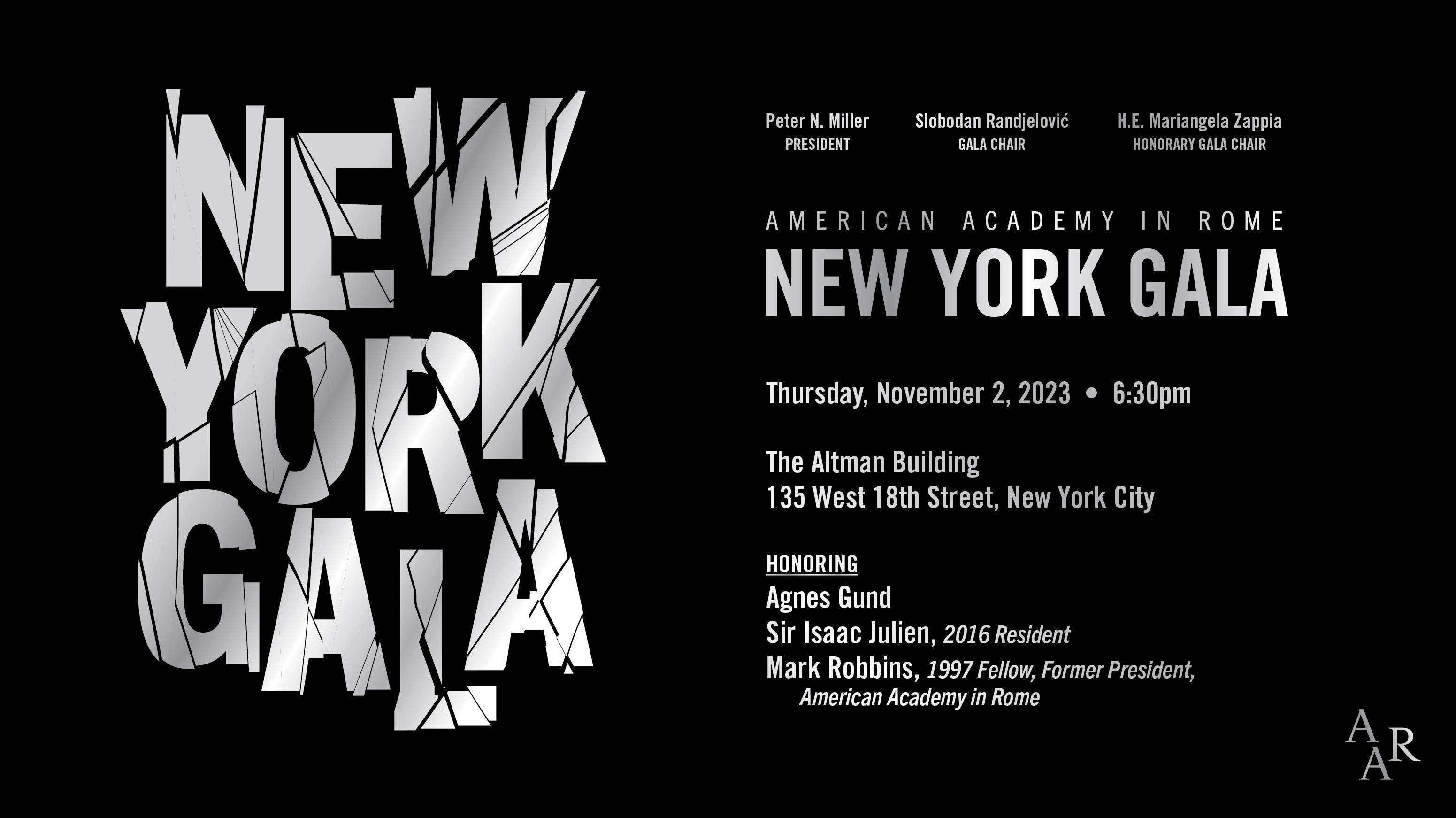 2023 New York Gala
Join us at the American Academy in Rome 
2023 New York Gala 
Thursday, November 2 
Cocktails at 6:30pm, dinner at 8:00pm 
The Altman Building
Slobodan Randjelović, Gala Chair
H. E. Mariangela Zappia Ambassador of Italy to the United States, Honorary Chair
Tickets and tables are now on sale!
Explore the 2023 Experience Packages that will be available at silent auction during the gala.
The honorees this year are:
Agnes Gund, philanthropist, art collector, and social-justice advocate
Sir Isaac Julien, filmmaker, installation artist, and 2016 Resident
Mark Robbins, former President of the American Academy in Rome and 1997 Fellow
The evening will feature live performances, a tribute to our extraordinary honorees, a silent and live auction, and dancing at the after party.
Proceeds support the Academy, which provides time and space for the world's best thinkers, scholars, and artists to create and imagine the future.
Join the 2023 New York Gala Host Committee
Host Committee members receive recognition on the invitation and gala program. Benefits are listed here.
Gifts can be pledged now and fulfilled any time before December 31, 2023.
To join the Host Committee, please contact Eve Orenstein in Special Events at e.orenstein [at] aarome.org or 212-751-7200, ext. 352, before August 18, 2023.
Past Galas
Learn more about past Academy benefits, including the McKim Medal Gala, the New York Gala, and the Cabarets.