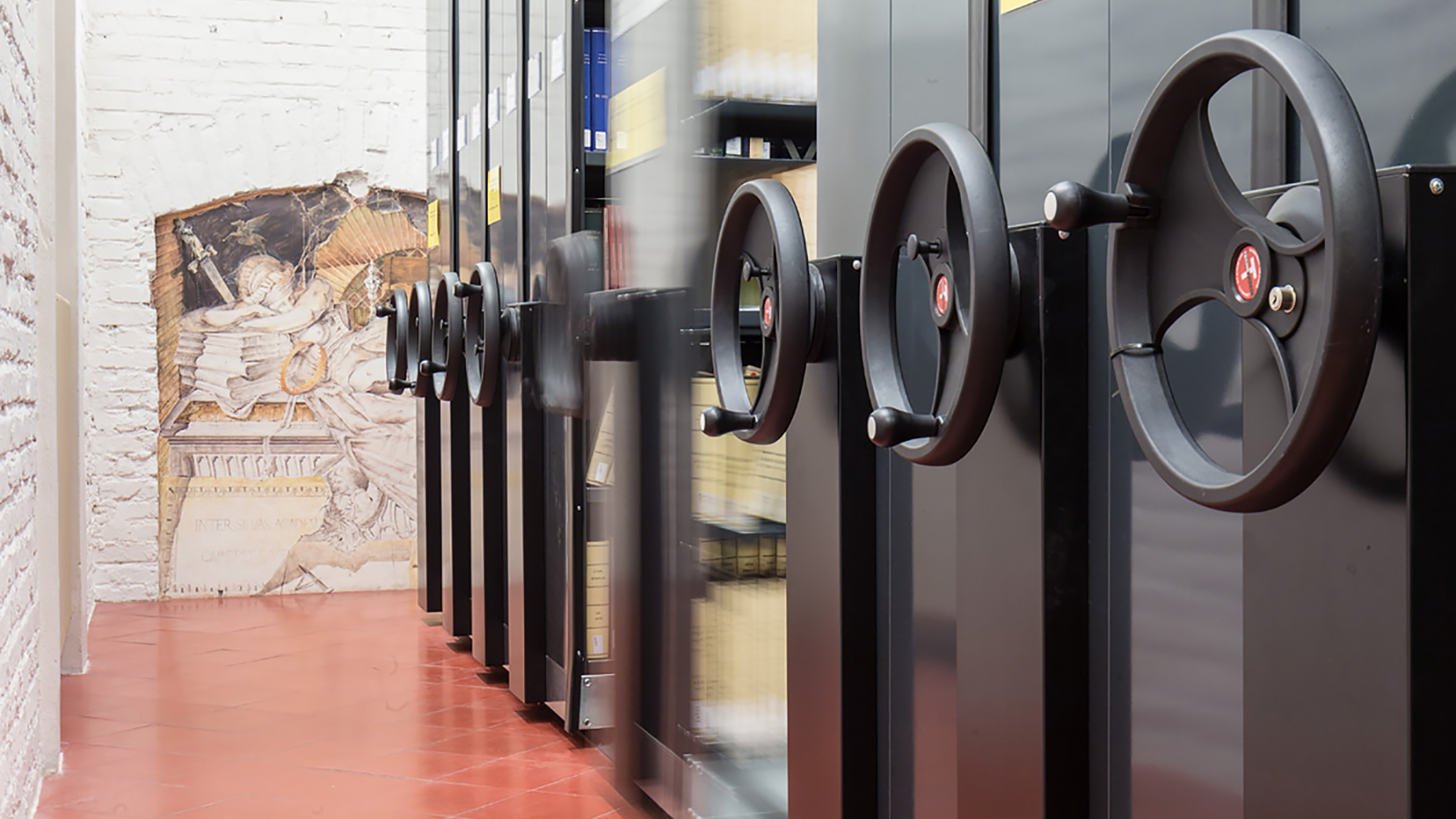 Request Forms
Use the links to the forms below to request access to the Rare Book Room, to request an item from storage, to notify the Library about a missing book, and to suggest a book for purchase.
Storage Items
American Academy items found in the catalog with the collection designation STORAGE may be requested using the online request form, which is also accessible in the catalog. Library staff will make one trip daily (2:00pm) with users to storage. Users will be able to make scans of requested articles and check references directly in storage. Please check the online catalog carefully for print sources now available online.
In-Process Items
In-process items are easily identifiable. Instead of a call number they have only an accession number (e.g., 127989) and no collection information. These items may be requested at the library's front desk. Titles that are on order will display in the catalog with the status "ordered." Should an item have no information attached to it, please contact the Front Desk.
Rare Books
American Academy items found in the catalog with the collection designation RARE BOOKS may be requested using the online request form. Please request before 10:00am on the day of consultation. Following the request, the Barbara Goldsmith Rare Book Room will be open from 2:30 to 4:30pm.
Scanning, Digital Photography & Photocopying
A photocopier and a self-service book scanner are available in the library. Scans may be saved to a pen drive (USB key) or sent to an email account. Readers are asked to prefer the self-service scanner or a digital camera over the photocopier. Photocopying materials published prior to 1900 is prohibited. Readers who are found mishandling books will have their library privileges restricted or withdrawn. It is the responsibility of the user to make sure that copyright laws are not infringed.
Use of the scanner is free.
Photocopying cards may be purchased in the following denominations:
€5 = 25 scans
€10 = 60 scans
When photocopying the cost is dependent upon format and black and white versus color.
For photography a copy stand and light are available in the library (for analog cameras tungsten film is required with the use of the lighting). No fee is requested for the use of the copy stand, nor is there a fee required if the images are strictly for study purposes. Digital cameras are permitted in the library.
Professional Photography
Fees are charged for assisted photography (e.g., of rare books) and for the publication of reproductions. Please contact the library's front desk for more information: 06-5846419.
Assigned Carrels & Shelves
Assigned carrels are reserved for: affiliated fellows without studies or studios at the Academy (e.g., Mellon-East Central Visiting Scholars); partners of fellows who are also scholars or writers; and selected outside readers who use the collection intensively (reserving up to twenty books at a time). All other readers who wish to reserve up to five books at a time may do so on the book shelves in the catalog area. Course reserves and reserved shelves for special projects or group study are located in the Frank Brown Room. Reading tables will be kept clear.
Computing & Internet Access
The library offers Wi-Fi access for its users. All tables and desks are also wired for internet access via cable which must be supplied by the user. Please restrict internet use to scholarly endeavors. Pen drives may be used to download data; no printers are available.
In-House Circulation
Fellows, Residents, and other members of the AAR community are allowed to sign out books to their rooms, studios, or studies, with the understanding that these books can be recalled for another reader. Recalled items must be returned within three days. If a user leaves Rome for more than three days, he or she must return the borrowed item(s) before leaving. Reference books marked with a special sticker do not circulate.
Interlibrary Loan
Fellows and members of the AAR community are encouraged to use other libraries in Rome for materials not found in our library. Interlibrary loan services for materials not found in Rome are available to members of the AAR community only; outside readers are asked to use the interlibrary services of the Biblioteca Nazionale. As we do not lend books ourselves, we generally request articles or parts of books in the form of photocopies or digital documents.