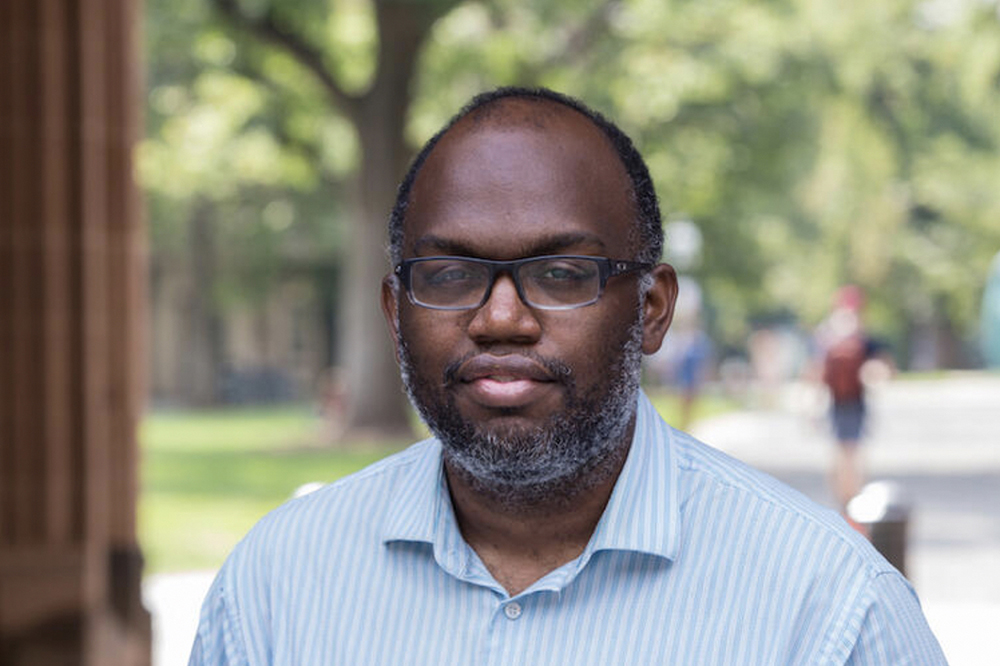 Dan-el Padilla Peralta
Lucy Shoe Meritt Resident in Classical Studies and Archaeology
Profession
Associate Professor of Classics, Princeton University
Biography
Dan-el Padilla Peralta is an associate professor of classics at Princeton. Born in the Dominican Republic, Padilla came to the United States with his family when he was four years old. They lived in shelters in New York City, yet, overcoming these extraordinary disadvantages, Padilla won a scholarship to attend the Collegiate School where he learned Greek and Latin. He then attended Princeton and graduated summa cum laude. Following Princeton, Padilla studied at Oxford and received a PhD from Stanford University.
Padilla's research focuses on the Roman Republic and early Empire as well as classical reception in contemporary American and Latin American cultures. His interests are connected by "an enduring concern with patterns of cultural and intellectual exchange." He is also known for his activism both on issues of national policy relating to immigration as well as within the field of classics. In 2021, the New York Times Magazine profiled Padilla in an article called "He Wants to Save Classics from Witness. Can the Field Survive?"
Padilla serves on the editorial board of the journal Eidolon, where he has also contributed articles. He has written two books: Divide Institutions: Religions and Community in the Middle Roman Republic (2020), and a memoir called Undocumented: A Dominican Boy's Odyssey from a Homeless Shelter to the Ivy League (2015).