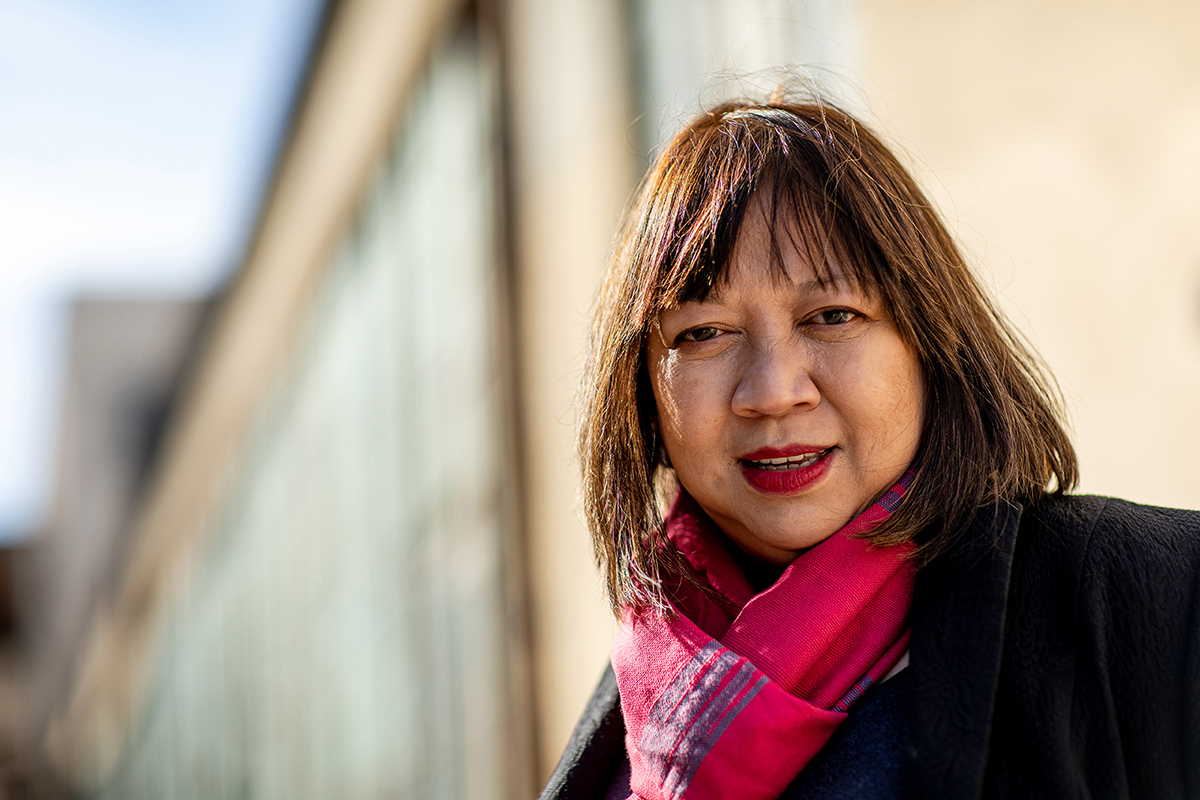 Ramona S. Diaz
McGurn Family Trust Resident in Film
Biography
"I know Rome, or Italy really, through films," said Ramona S. Diaz, an award-winning director, screenwriter, and producer whose feature-length documentaries have been screened at festivals internationally, including Sundance, Berlin International Film Festival, SXSW, Tribeca Film Festival, and Hot Docs. Her subject matter is diverse—covering politics, popular culture, public schoolteachers, and human birth—yet it centers on Filipino American experiences.
Among Diaz's critically praised works are Imelda (2004), focused on the extravagant former first lady of the Philippines Imelda Marcos; Don't Stop Believin': Every Man's Journey (2012), a chronicle of how the American rock band Journey found a replacement lead singer, a Filipino named Arnel Pineda, on YouTube; and Motherland (2017), which the Baltimore Sun described as "an astonishing and often heartbreaking exploration of a Manila maternity ward." Her most recent work, A Thousand Cuts (2020), explores the conflict between Rodrigo Duterte's presidency and the Filipino press, notably the journalist Maria Ressa.
Ramona studied Italian neorealist cinema while in film school, which she says "really informed a lot of my documentary work." It's useful as she tries her hand at fiction, working on a project using nonprofessional child actors. "The last time I was in Rome was the early '90s," she said. "I am looking forward to walking around the city and discovering for myself the wonders of a storied city like Rome. 'Getting lost' and finding my way back is how I like to discover things and be inspired and think about my work."
A graduate of Emerson College and Stanford University, Ramona won a United States Artists fellowship in 2019 and a John Simon Guggenheim Memorial Fellowship in 2016, the same year in which she was inducted into the Academy of Motion Picture Arts and Sciences.